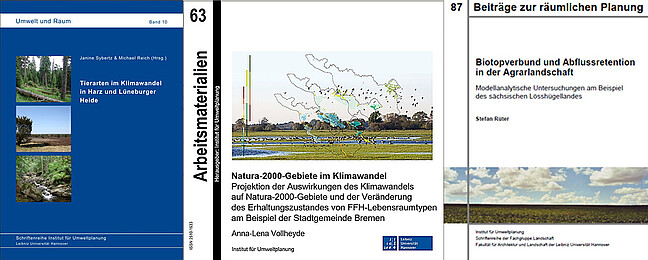 Since 2010 the institute of environmental planning publishes dissertations, research and conference reports in an own series called "Umwelt und Raum". Former publications of this category were published as "Beiträge zur räumlichen Planung".
In another institutes series "Arbeitsmaterialien" especially selected student works are released; since 2006 exclusively in electronic versions.
Furthermore the IUP publishes regularly in external publishers, see the page with the complete list of "Publications".