Cooperation project "Reduction of risk potentials due to agricultural use for nature conservation in the Peenetal"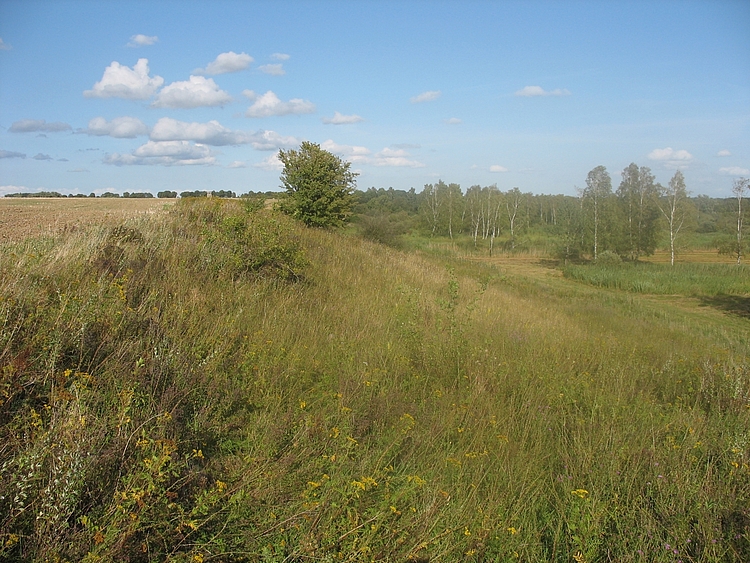 | | |
| --- | --- |
| Led by: | Prof. Dr. Christina von Haaren (overall project management by Prof. Theodor Fock, Hochschule Neubrandenburg – University of Applied Sciences) |
| Team: | Dipl.-Ing. Daniela Kempa, Dipl.-Forstw. Malte Weller |
| Year: | 2012 |
| Funding: | Deutsche Bundesstiftung Umwelt (DBU) |
| Duration: | December 2008 - April 2012 |
| Is Finished: | yes |
Brief Description:
The project investigated how to minimize environmental risks in the peripheral areas of the Peenetal in Mecklenburg Western Pomerania in Germany that arise from agricultural use in the surrounding areas of the planned large-scale protected area. These include risks from substance discharges and impairment of biodiversity at the edges of the protected area. By linking a risk analysis for different input paths and applying the nature conservation management software MANUELA, measures were derived and implemented as examples.

Background and Objectives:
The area of the Peenetal is located in the northeast of Germany in the districts of Demmin and Ostvorpommern. The Peene is one of the last unobstructed rivers in Germany and at the same time, one of the largest still contiguous lowland moor areas in Europe. The aim of a large-scale nature conservation project of the particular purpose association "Peenetal Landschaft", which has been active in the area for several years, is to designate the entire project area (approx. 35,000 ha) as a landscape conservation area and to declare the core zone (approx. 20,000 ha) a nature reserve.
The research project investigated how nature conservation concerns can be reconciled with the surrounding intensive agricultural production to develop practical solutions to problems. For the study region, the main question was how risk potentials caused by agrarian use at the edges of the core zone in the Peenetal could be minimized. In particular, due to the corridor-like shape of the nature conservation areas along the Peene, edge effects caused by the often adjacent agricultural land have a high significance, so suitable measures should be found here. To address this problem, the following work steps were carried out in the project:
Risk analysis and selection of priority areas to implement targeted environmental measures to reduce environmental risks for the neighboring nature conservation areas.

Definition of sets of measures for the priority areas

Detailed economic evaluation of the measure variants to achieve a better integration into the agricultural practice and thus an increase in the acceptance of these measures by the farmers

Selection of areas on which the measures are to be implemented by invitation to tender; selection is made from the areas classified as a priority in the context of the risk analysis

Further development and use of a software-based information and advisory system to achieve sound advice for farmers and effectively implement the measures.

Establishment of demonstration areas



The risk analysis has shown in which areas there may be a need for action to protect against erosion and substance inputs into adjacent nature conservation areas of the Peenetal. By recording and evaluating the biotope equipment, the biotope network, and the biotope development potential in the potential risk fields, further requirements of nature conservation could be formulated. Combining both results, measures for the affected fields were derived, positively affecting soil and water protection and nature conservation.

The results of the project are described in detail in the final report, which can be downloaded here:
http://www.dbu.de/OPAC/ab/DBU-Abschlussbericht-AZ-26125.pdf

Project partners:
Hochschule Neubrandenburg University of Applied Sciences, Department of Agricultural and Food Sciences
Zweckverband Peenetal-Landschaft
Neetzower Agrarhof Peenetal GmbH

Contact person:
Dipl.-Ing. Daniela Kempa
Tel. 0511-762 3162
Email: kempa@umwelt.uni-hannover.de