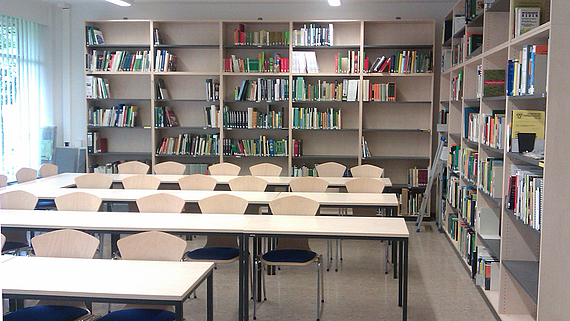 The official lending library for students is the Technical Information Library Hannover TIB.
The library of the Institute of Environmental Planning is primarily a reference library and complements the central services of the TIB with its subject-specific collection.
The archive of the Institute's library contains around 1,500 master, bachelor and diploma theses, the oldest of which date back to the early 1950s. In addition the archive contains more than 1,000 student project reports, which were written since the introduction of project studies in 1971. These reports and theses reflect almost 70 years of teaching with their respective 'trendy' contents and methods. The archived sources can be researched on site via the catalogue of the institute's library and ordered into the reading room.
Inter-library lendings are not possible.
Introduction to the use of the library: At the beginning of each semester by arrangement with the library assistants.
Opening hours
06.02.2023 9-12 am
08.02.2023 9-12 am
15.02.2023 9-12 am

06.03.2023 9-12 am
08.03.2023 9-12 am
29.03.2023 9-12 am
Library contact